Why visit?
Labelexpo Asia is the largest event for the label and package printing industry in the region- with more products, more launches and more live demonstrations!
See
See live demonstrations of the latest machinery and materials.
Learn
Learn about global label trends and technologies.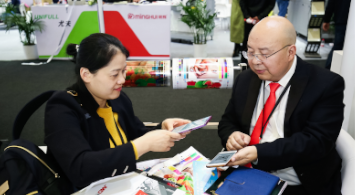 Meet
Meet the world's leading suppliers and network with industry experts.
Technology in action
Whether you're choosing machinery or materials, it is vital you feel confident about your decisions. The best way to do this is to see all the options together in one place.
Come to Labelexpo Asia 2023 and hear the noise of the machinery in operation, feel the texture of the substrates and see the print quality for yourself.
Magazines, websites and brochures cannot compare. Experience it live and make a better choice.
Who should attend?
Printers / converters of labels, flexible packaging and folding cartons
Brand owners
Label and packaging designers
Industry suppliers
Opening times
Tuesday, 5 December, 9:30am - 5:30pm
Wednesday, 6 December, 9:00am - 5:30pm
Thursday, 7 December, 9:00am - 5:30pm
Friday, 8 December, 9:00am - 3:30pm
What you will see
Live demonstrations of new:
Digital and conventional printing presses
High tech label and packaging materials
Prepress and platemaking technology
Finishing and converting systems
Inspection, overprinting and label application equipment
Dies, cutters, rollers
Inks and coatings
RFID and security solutions
Software and interactive technology
What you will achieve
Source new technology to:
Keep ahead of your competitors
Drive costs down and improve efficiency
Offer value-added services
Attract new clients
Enter new high-value niche markets
Improve supply chain management
Optimize workflow and reduce press downtime
Operate in an environmentally sustainable way