09 October 2019
TrojanJet to exhibit two digital printers at the show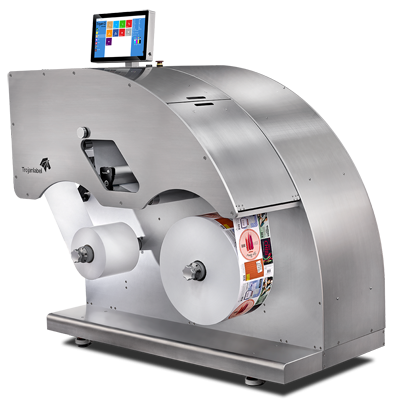 Click on image to download high resolution version
TrojanJet will demonstrate two digital printers at Labelexpo Asia 2019: the production class digital press T2, and the industrial tabletop digital printing press T2-C.
The T2 Production Class Digital Press (pictured) will run at 60 ft/min and up to 1600 x 1600 dpi, and with sophisticated algorithms and a self-maintaining system it will be able to run larger volumes and maintain high print quality.
The T2-C Tabletop Press is its first tabletop press to operate at the high-volume capacity and precision. The printing speed is up to 12 inches per second (60 ft per minute) and print resolution up to 1600 x 1600 dpi.