18 November 2019
Shanghai Dragon Printing Machinery's DUMAX-330 label printer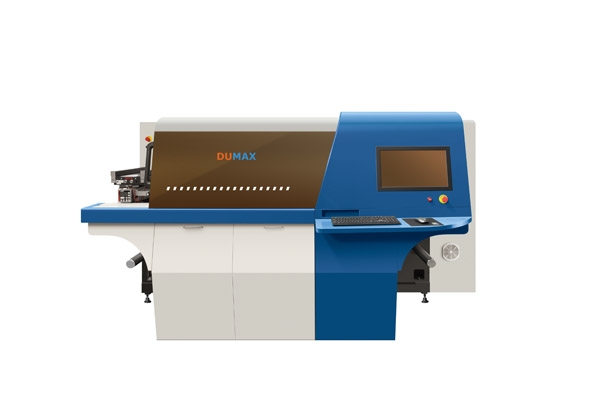 Click on image to download high resolution version
Shanghai Dragon Printing Machinery Co., Ltd will showcase the DUMAX-330 roll-to-roll high-speed digital label printer at Labelexpo Asia 2019 (stand N36).
Launched at the end of October 2018, this printer offer a full-color intelligent inkjet system for the global print market, which is developed by Shanghai UPG and Shanghai Dragon, combined with its own multi-functional platform and Memjet Duralink technology.
Adopting the latest aqueous printing technology, features include an automatic correction system and constant tension control of the paper path, to ensure easy operation and adjustment.  
The automatic intelligent inkjet cleaning and maintenance module releases cumbersome manual operation, and effectively extends the life of the print head.
Other features include:

5x nozzle redundancy, which solves the problem of plugging, and provides high print quality.
Environmentally friendly aqueous pigment ink with good light and water resistance can be supplied in independent 10L large-capacity quick-replaceable ink drum or larger container, according to the customer's requirements. 
Print speed of over 100 m/min, ultra-high resolution and excellent color reproduction combines a new generation of digital printer with high quality and high production efficiency.