09 October 2019
Meech to present latest label innovations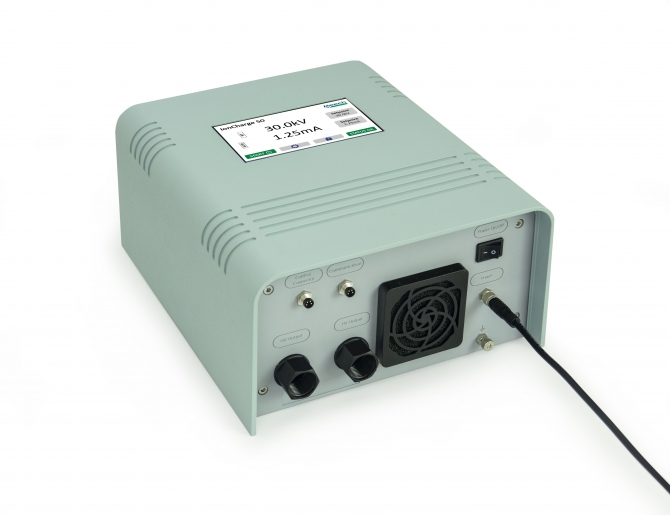 Click on image to download high resolution version
Meech International (stand F11) will be displaying its latest technological developments to support label production, including; CyCleanTM R, Hyperion IonCharge50 (75W) and IonCharge30 (15W), and the HyperionTM 960IPS.
Meech will also be exhibiting its other well-established Hyperion static control and contact and non-contact web cleaning products.
An enhanced version of Meech's original CyCleanTM, the CyCleanTM R is a single or double-sided non-contact web cleaner that utilises positive and negative airflows to clean wider, low-tension webs. It is compact and capable of handling high speed webs while using low levels of air consumption.
The Hyperion IonCharge30 and IonCharge50 are both versatile and technologically advanced. IonCharge30 is compact and simple to install, while IonCharge50 is Meech's most powerful static generator. They are suitable for use within a range of applications that require temporary bonding of materials.
Possessing extremely powerful ionisation of up to 15kV and providing 50% greater maximum working distance than the popular 929IPS ionising bar, the Hyperion 960IPS is versatile and simple to install. It has fully adjustable voltage, frequency and balance, making it ideal for use within a wide range of applications.