15 October 2019
Lundberg Tech to showcase matrix waste extraction system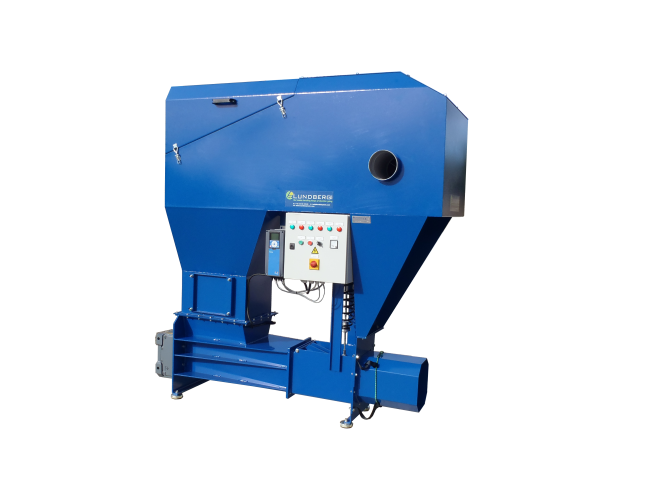 Click on image to download high resolution version
Manufacturer of waste extraction systems, Lundberg Tech, will showcase its MatrixCompactor 140 all in one waste extraction unit at Labelexpo Asia 2019.
This provides in-line waste handling of matrix and trim waste with adhesives from printing, packaging and label industry processing machines. The unit captures the matrix and trims direct from the production machine and the granulator cuts the waste into confetti sized pieces for an easy conveying.
The waste is sucked through piping system by a transport ventilator followed by the waste being compacted in the integrated WasteCompactor. The cut and compacted waste volume is significantly reduced and easy to handle.
The MatrixCompactor 140 is as standard equipped with Lundberg Tech's non-stick system, with special lubrication system on the granulator and inside anti- adhesive treatment of pipe work and all parts carrying the waste. The non-stick systems effectively prevent buildup of adhesives and glue residue on the cutting devices and all other parts and to avoid reduced cutting efficiency and airflow as well as potential blockage in the system.
Live demonstrations of the MatrixCompactor 140 in operation will be carried out throughout the show.