09 October 2019
Lecco Group to showcase PSA BOPP Lamination Film, Professional PSA and HMA Labels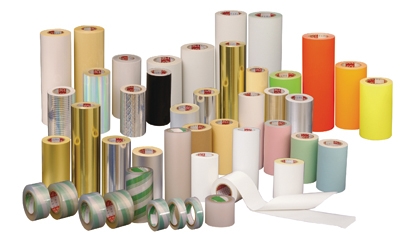 Click on image to download high resolution version
Lecco Group will exhibit PSA BOPP Lamination Film, Professional PSA Labels and HMA Labels at Labelexpo Asia 2019, as follows:
PSA BOPP Lamination Film
Water based PSA BOPP lamination film, solvent based PSA BOPP lamination film, printable BOPP lamination film, high temperature resistant PET lamination film, transfer BOPP lamination film. Offered in 400m, 500m and 1000m.
Environmental and ultralong BOPP lamination film have no VOCs effluent and no formaldehyde residue. With better stick-balance design, these are overlong and cost-saving, offered at 3000m.
Professional PSA Label and HMA Label
Mirrorkote paper, semigloss paper, wood-free paper, kraft paper, thermal paper, thermal transfer paper, fluorescent paper, aluminium-foil paper, synthetic paper, crepe paper, PP, OPP, PE, PET, PVC.