10 September 2019
Kroenert introduces roll-to-roll coating unit for simultaneous coating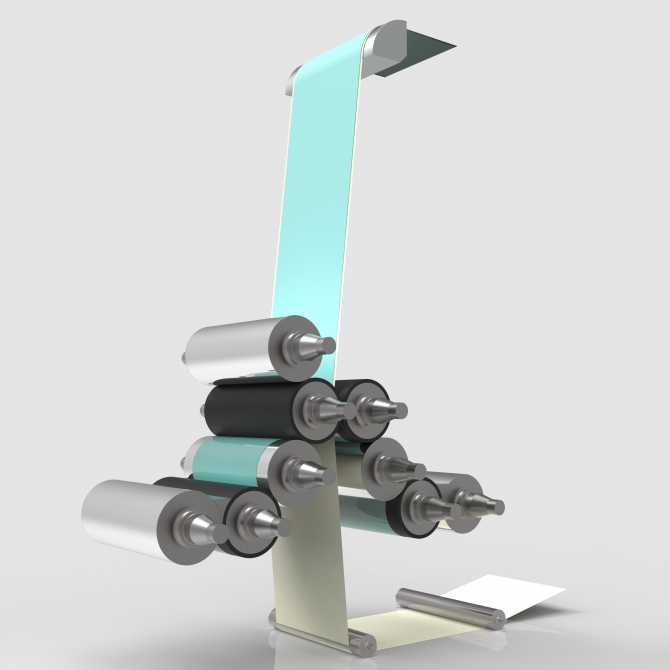 Click on image to download high resolution version
At Labelexpo Asia 2019, KROENERT will introduce the first coating unit for simultaneously siliconizing both sides of a web with solvent-free silicones.
Expanding its range of products, KROENERT has redesigned a roll-to-roll system especially for this purpose which can be included in new plants or retrofitted in existing facilities. Retrofits offer a special advantage: the flotation dryer already installed in many plants can be used for the non-contact transport of webs which cuts down on costs for equipment and operations and minimizes environmental impact. The process of double-sided siliconizing is especially suitable for paper webs used as release liners for adhesive tapes as well as graphic products.
The simultaneous coating of the front and back of paper webs substantially prevents paper from drying out and the coating machine can be considerably shorter in length, taking up less space. Moreover, the system requires less operators, allowing one person to oversee two coatings at the same time. As only one dryer is needed, this process is very resource-efficient and consumes less energy. The siliconizing unit can also be utilized for one-sided coating.