28 October 2019
Flying Man to showcase die-cutting machine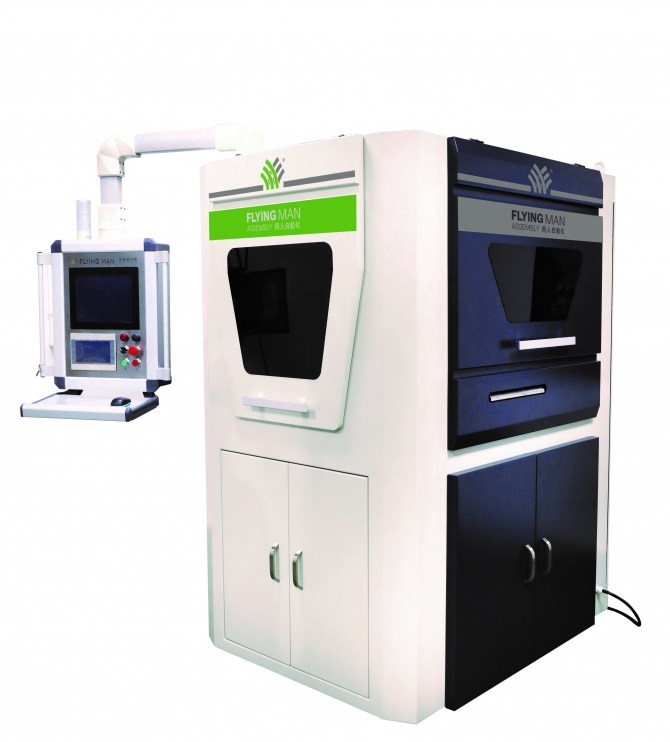 Click on image to download high resolution version
Flying Man will exhibit the Enzo-320CCD visual die-cutting machine at Labelexpo Asia 2019.
The Enzo-320CCD has the following features:
1. CCD camera inside ensures its die cutting accuracy up to ±0.02mm from XYZ (length, width, rotation angle) directions;
2. 30-100 times/min speed;
3.Digital die-cutting depth control system; the depth precision can be 0.003mm;
4. Process saving function can save the data, such as material length, die-cutting depth, working speed, tool die service life etc, which can be used directly next time when needed;
5. Excellent flatness of the cutter die makes it possible to operate semi-cutting without particle pressure, so as to solve the problem of long setup time;
6. Intelligence: with independent R&D IOT software,the host can use wireless or wired way to check the real-time status, daily, weekly and monthly report which can be displayed on the company, TV screen, mobile phone and other display devices. The captured data can be connected with the ERP system to ensure ERP automatic collection of field data.