30 November 2017
UPM Raflatac displays latest label solutions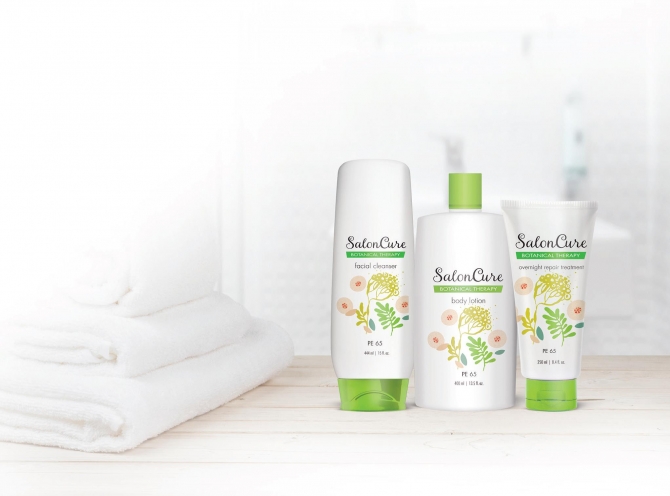 Click on image to download high resolution version
UPM Raflatac (stand E2 - F25 ) will showcase its innovative and sustainable label solutions under the theme "Labeling a Smarter Future" at Labelexpo Asia. The solutions displayed at the exhibition help printers and brand owners stand out in the highly competitive market.
THIN FILM is the latest film label stock offering from UPM Raflatac with lighter and thinner materials. Thinner film label stock means more labels on a roll, less downtime for roll changes and less storage and transportation costs. At the same time the product's environmental footprint decreases significantly.
UPM Raflatac wine labels create a vivid and colorful picture on the wine bottle, visualizing your imagination of the product. Even in wet or humid conditions, its ice-resistant labels will stay effective and appealing.
UPM Raflatac has always been standing at the forefront of the field of safe label materials. The company's newly launched adhesive for direct contact with foods complies with the relevant regulations on food packaging to ensure food safety.
With a deep understanding of the market and pharmaceutical industry regulations as well as the support of pharmaceutical labeling experts, UPM Raflatac is dedicated to developing medicine label solutions that meet all the specifications and requirements, thus providing the best products of the highest standards.
For UPM Raflatac's Garment label, the adhesives are free from chemicals like APEO, making the product extremely environmentally friendly. Besides, the labels also excel in adhesion, with a removable feature that allows for removal without leaving adhesive residue or damaging the clothes.
For high density polyethylene and rough bottle surfaces used in lubricant industry, UPM Raflatac provides label materials that are specially designed and used exclusively for lubricant containers. These materials not only meet end customers' packaging requirements on strong adhesion and high quality, but also solve such potential visual problems as edge warping, bulging, bubbling, edge lifting and edge pleating.
Also, UPM Raflatac has environmentally friendly materials for logistic labels to meet green delivery packages trends.
RafCycle® is the answer to label waste. It is a recycling concept that reuses pressure sensitive label waste to create new materials. RafCycle® gives a new life to self-adhesive label waste that would otherwise be incinerated or landfilled.