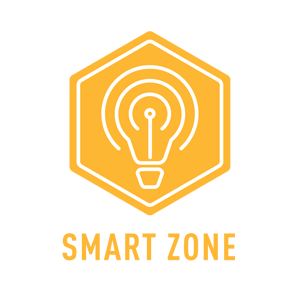 Visit the Smart Zone and experience firsthand how the latest amazing advances in printing are increasing customer engagement, quality management, stock control and more. 
DPS Innovations offers to the global market a reliable combination of control electronics and software, and provide inkjet equipment manufacturers with a turn-key solution for multiple industrial applications (label printing machines, industrial printing lines, single pass printing). 
In addition to cutting edge control solutions for industrial printing, DPS produces UV LED lamps used for curing of ultraviolet inks and special coatings.
Nowadays, over 2000 units of industrial printing systems around the globe are equipped with DPS electronics.
 
Flexible control system developed by DPS supports a variety of printheads, ensuring efficient printing on textile, plastic, glass, ceramics, paper and any other substrates printed by means of inkjet technology.
Voyantic is the global leading provider of RFID measurement and testing solutions. Our solutions cover both RAIN RFID (UHF) and NFC/HF frequency ranges. Voyantic Tagsurance tester is a highly sophisticated equipment designed for fast RFID inlays and labels testing in production. Tagsurance is the equipment to assure that production quality corresponds to the designed quality. Tagsurance can be integrated into RFID IC bonding machine, label converting machine and tag encoding machine for RFID tag performance testing. 
Shanghai Point-Link RFID & Ink-jet Printing Tech Co., LTD. Owns a number of highly qualified engineering and software development talent. Focus on high speed digital printing and RFID, development and application of quality testing equipment, to provide from assign a code, print, read and write, quality inspection, database matching equipment customization and software services. The main products are:
RFID tag reading and writing + UV Inkjet printing + quality +checks out + complement statistics all-in-one automatically
High-speed UV Inkjet Printing System (Online and offline) 
Roll to Roll 0f Digital Inkjet Printer
Sheet-fed 0f Digital Inkjet Printer
Bar code and print quality detection system
Goods traceability cloud management system
Thinkgo Technology (Beijing) Co., Ltd(stock code:839047)is a professional RFID total solution provider, founded in 2009, integrating R&D, MFG and sales, owns an advanced RFID label laboratory. We focus on the fields of apparel, airline, banking, electric power & express.So far, we have achieved 38 patents & 18 software copyrights. Well-known enterprises such as Heilan Home, Hainan airlines, People's Bank of China, State Grid & STO are our customers. Now we are China's largest service bureau provider, the top distributor of IMPINJ in China, the strategic partner of Haier and the member of RAIN RFID alliance.
ST is a global semiconductor leader delivering intelligent and energy-efficient products and solutions that power the electronics at the heart of everyday life. ST's products are found everywhere today, and together with our customers, we are enabling smarter driving and smarter factories, cities and homes, along with the next generation of mobile and Internet of Things devices.
By getting more from technology to get more from life, ST stands for life.augmented.
In 2016, the Company's net revenues were $6.97 billion, serving more than 100,000 customers worldwide. Further information can be found at
www.st.com
.
VisualNet is a global company providing next-generation genuine product certification solutions based on the micro optics and super-precision molding, high-tech ICT convergence, and ultra-fine semiconductor manufacturing process. VisualNet is producing and globally selling tag(VisualTag®), the world's first tag checking the genuine products with the naked eyes. IT-based mobile genuine product certification solutions that can be combined with VisualTag®are applied, so it makes duplication practically even more impossible. VisualNet seeks enterprise value of making a reliable society through protecting the rights of manufacturers and fundamentally preventing the customers' damage from counterfeit products.