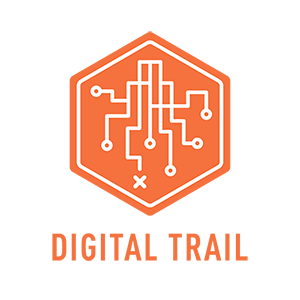 During the Digital Trail, you'll meet leading suppliers of digital finishing technology and see cost-effective solutions.
Xeikon, a division of Flint Group, is a long-standing leader and innovator in digital printing technology. Grounded in the principles of quality, flexibility and sustainability, Xeikon designs, develops and delivers web-fed digital colour presses for label and packaging applications, document printing, and commercial printing. These presses utilise LED-array-based electrophotography, open workflow software and application-specific toners. 
As an OEM supplier, Xeikon also designs and produces plate makers for newspaper printing applications. In addition, Xeikon manufactures basysPrint computer-to-conventional plate (CtCP) solutions for the commercial offset printing market. For the flexographic market, Xeikon offers digital platemaking systems under the ThermoFlexX brand name. ThermoFlexX systems provide high-resolution plate exposure combined with unique plate handling, flexibility and unmatched productivity 
In 2015, Xeikon joined Flint Group to create a new "Digital Printing Solutions" division for the leading global print consumables and solution provider to the packaging and print media industries. Flint Group develops and manufactures an extensive portfolio of printing consumables. These include a vast range of conventional and energy-curable inks and coatings, pressroom chemicals, printing plates and equipment, printing blankets and sleeves, and pigments and additives for use in inks and other colorant applications. Headquartered in Luxembourg, Flint Group employs some 7900 people. 
Founded in 1978, Cambridge UK, Domino has established a global reputation for the development and manufacture of digital ink jet printing technologies, as well as its worldwide aftermarket products and customer services. All of its printers are designed to meet the high speed, high quality demands of commercial printing environments, bringing new capabilities to a number of sectors including labelling, publications and security printing, transactional packaging converting, plastic cards, tickets, game cards and forms, as well as the direct mail and postal sectors. Within Label Asia, Domino will introduce its digital color label press N610i, the only label press that combines the productivity of flexo printing with the flexibility offered by rapid job change digital technology; high resolution UV-curable or aqueous ink jet printer K600i and its most profound CIJ series A400CP.
Fuji Xerox Co., Ltd. is a joint venture between FUJIFILM Holdings Corporation and Xerox Corporation, which is a leading company in the Document Services & Communications field, offering solutions and services to help customers resolve their business challenges. Underlying our solutions and services are our world-class office multifunction devices, printers and production printers that we develop and manufacture for worldwide distribution.  
Fuji Xerox (China) Limited mainly provides China market with document management products, solutions and services that satisfy various needs of all customers including desktop laser printers, multifunction printers, commercial digital multifunction devices, professional digital devices for production, wide format printing systems and global services aiming at the out-source needs of enterprises for document printings and communications.
With its headquarter in Beijing, the company has branches and offices in cities of Shanghai, Guangzhou, Shenzhen, Shenyang, Tianjin, Wuhan, Chengdu and etc.
HP is a technology company that operates in more than 170 countries around the world. We explore how technology and services can help people and companies address their problems and challenges, and realize their possibilities, aspirations and dreams. We apply new thinking and ideas to create more simple, valuable and trusted experiences with technology, continuously improving the way our customers live and work.
WIN an Apple Watch
Collect all stamps on the Digital Trail for a chance to win an Apple Watch series 3
Full competition details included in the Digital Trail Flyer located at the registration area.